A STITCH IN TIME...
In the year 1902, South Carolina's Greenville was forever changed. When John T. Woodside, the son of a prominent landowning family, was inspired to contribute to the booming textile industry, he founded Woodside Cotton Mill, a mill that was to alter the city's very own tapestry. John, along with his two brothers, David and Edward, operated the facility, rapidly transforming it into a South Carolina's icon and one of the area's most distinguished buildings. When Woodside raised capital and completed the construction of the initial mill, the result was marvelous: a vast space adorned with 11,000 spindles and 300 looms, electrified with steam and heat, and pristinely placed between Brandon and Monaghan mills with a Southern Railway running alongside Woodside Avenue.


An immediate success, Woodside Mill doubled its capital and tripled its spindles less than six months later, eventually expanding to 112,000 spindles and 4,700 looms, a feat that made the mill the largest complete cotton mill in the United States under one roof. By 1920, the company acquired the Easley group of cotton mills consisting of 75,000 spindles and its complement of looms. The total size of Woodside Cotton Mills Company had grown to an astonishing 230,000 spindles, capable of producing 275 miles of cotton cloth in a mere 24 hours. Soon the Woodside Mill community included two churches, a school, a baseball field, a recreational building, a common garden, and a mill store that operated on the credit system, as most mill stores of the times. Greenville living was moving to a new beat; that of a bustling society riding the wave of peak industry.

When the Great Depression hit after the stock market crash of October 1929, things took a turn. Woodside's share of the mills was purchased in 1936 by the Beatties, another local textile family. Later on, in 1956, it became part of Dan River Mills company based in Danville, Virginia.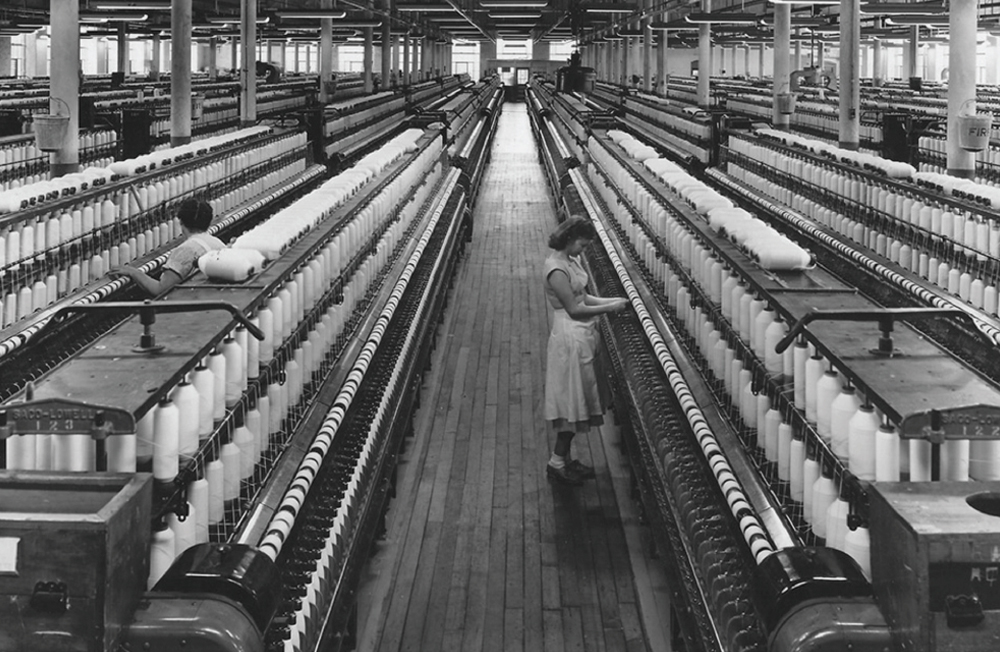 After two changes of hands, the great Woodside Mill followed the pattern of most mills around the country. At the time, textile production moved abroad, and the cotton mills that were once the cornerstone of communities around America faded from existence. Woodside Mill too, was mostly shuttered.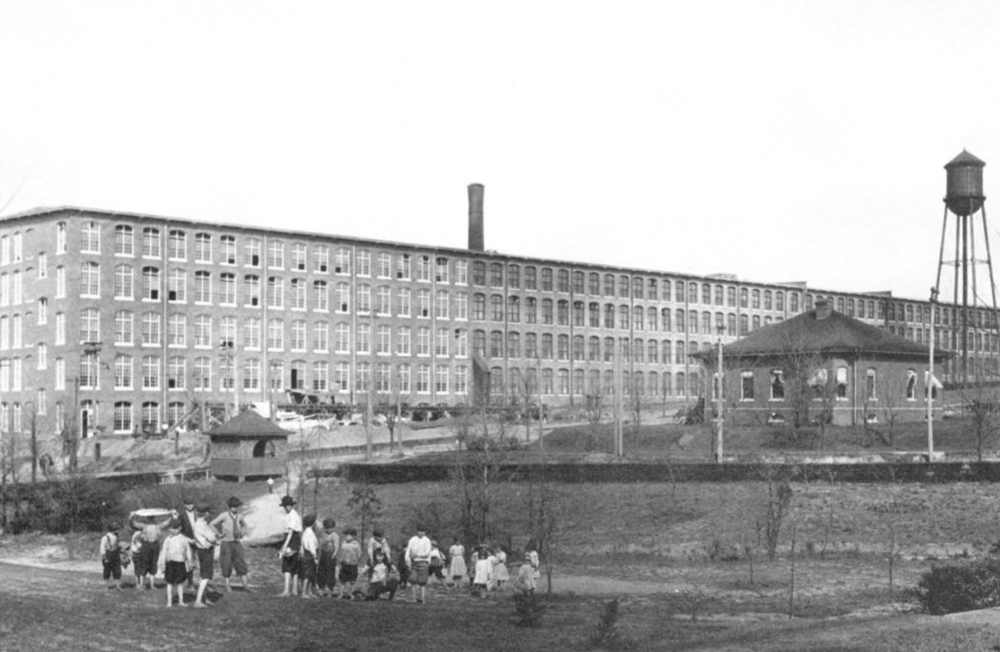 However, keeping the structure in good standing, the owners were able to rent the building as a commercial space before finally closing its doors in 2006. A decade and a half later, and over a century since its creation, the Mill is back. Woodside Mill has been restored to its glory, adapted into one-of-a-kind, loft-style apartment homes with modern updates, character-rich spaces and open living concepts redesigned for everyday functionality. The end of one era ushered in the next: weaving the threads of a rich history into modern-living luxury.
A NEW CHAPTER BEGINS HERE...